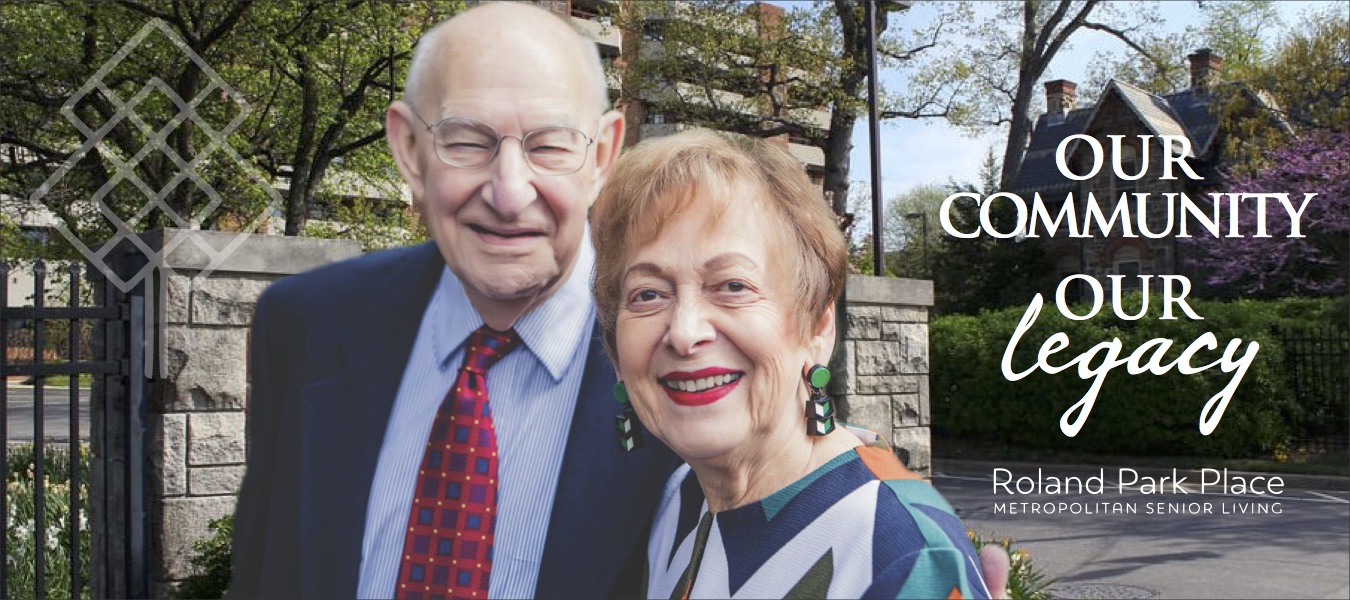 Philanthropic support and investment in Roland Park Place is one of the greatest strengths of our inclusive community. At Roland Park Place, passionate support for our neighbors in need is a hallmark of our community.
"We want you to have an opportunity to give to the people and programs at Roland Park Place that are important to you. You help us to impact the lives of current and future residents for years to come when you give to one of our funds or programs. Please join us with a gift that gives residents peace of mind, creates beauty and secures the future."
– Terry Snyder, President
YOUR DONATION HAS AN IMPACT.
| | |
| --- | --- |
| $1000 | Bridges the gap for Residents experiencing financial difficulties through no fault of their own |
| $500 | Provides art therapy for 8 residents |
| $250 | Assures dementia-specific staff training for 2 employees |
| $100 | Purchases 5 individualized listening devices for Residents to use to increase engagement and decrease social isolation |
| $50 | Provides dementia-specific drama classes |
We invite you to create your legacy through your support of Roland Park Place. Your donation will help us continue to work together to preserve and enhance a strong community that provides comfort, convenience and quality care to each of our residents today and into the future.
INVEST IN A STERLING ASSET: OUR RESIDENTS.
Roland Park Place is a 501(c)(3) not-for-profit Life Plan community. The growth of the Roland Park Place community is made possible by a long-standing tradition of generosity and stewardship in support of our commitment to enhance the lives of Residents.
There are many important projects that have come to fruition through the support of donors. Every gift is important and benefits our residents, today and in the future.
Why does Roland Park Place need gifts and bequests? Because Roland Park Place has three sources of income: Resident fees, investment earnings, and charitable gifts. As a not-for-profit community, we reinvest all earned and donated income back into our community to better serve those who live here.
We are pleased to share that no Resident has ever been asked to leave Roland Park Place due to an uncontrollable financial inability to pay. This is made possible by the Resident Assistance Fund, just one of the many vehicles by which generous donors can give to Roland Park Place.
Help Support Roland Park Place through Amazon
Please consider bookmarking this link http://smile.amazon.com/ch/52-1197548 so all of your eligible purchases made through AmazonSmile will benefit Roland Park Place. When you shop at AmazonSmile, Amazon donates 0.5% of the purchase price to Roland Park Place. Thank you in advance for your thoughtful support.
Car Donations
Car donations are as easy as 1, 2, 3! Consider donating your auto to Roland Park Place today! Find out more here.
POPULAR GIVING ARRANGEMENTS.
Outright Gifts
Gifts given outright are especially helpful to Roland Park Place because they help meet immediate needs. Such gifts may be made annually for general operating support or given over the year as a tribute or in memory of others.
---
Gifts of Stocks, Bonds or Other Marketable Securities
Gifts from a will or trust, retirement plan, gifts of stock and appreciated assets. Please see additional information regarding IRA Charitable Rollovers here.
---
Charitable Gift Annuities
A charitable gift annuity will provide you with income for life when you transfer cash or securities to Roland Park Place, and in return, receive fixed payments and a charitable tax deduction for your gift.
Tribute Cards
Please consider sending a tribute to a Resident or staff member as a way of wishing them well, celebrating their birthday or anniversary, or sending a card in memorial with a special Tribute Card. We offer many occasions to choose from.
With a tax-deductible contribution to Roland Park Place, our Director of Philanthropy will send the card of your choice to that special person you wish to recognize. Such a gift is a meaningful way to honor or remember friends and family, as well as being a wonderful expression of caring that not only benefits the Residents of Roland Park Place, but also supports the important mission of our community.
Click here to view the latest line of RPP Tribute Cards.
Please call Michelle Lacey at 410-243-4848 or email her at mlacey@rpplace.org for more information.
RESIDENTS, FAMILY MEMBERS AND THE COMMUNITY.
Below are types of programs and projects that are supported by Resident gifts and donations from family members and the community:
---
Unrestricted Donations
An unrestricted donation can be utilized by Roland Park Place management for important structural, educational and/or administrative purposes.
---
Resident Assistance Fund
The Resident Assistance Fund provides a ready source of funds to cover the needs of Residents who have outlived their resources. Roland Park Place will never ask any Resident to leave due to an uncontrollable financial inability to pay. This is made possible by the Resident Assistance Fund, just one of the many vehicles by which generous donors can give to Roland Park Place.
---
Memory Support Fund
This fund was established to provide resources that will support person-centered interventions for Residents experiencing memory loss or cognitive impairment, and education for their family members. Roland Park Place has established a Memory and Music program designed to provide a personalized music program for Residents experiencing dementia. This program has shown consistent, positive results since being implemented.
Roland Park Place's Director of Philanthropy can assist donors and their advisors with matching their philanthropic, estate and financial planning objectives to Roland Park Place's funding needs and opportunities. Because we are a not-for-profit, tax-exempt 501(c)(3) organization, gifts to Roland Park Place can receive tax benefits. For information regarding the Roland Park Place Philanthropy Program and for assistance on directing your donations in the most meaningful way, please contact Michelle Lacey at 410-243-4848 or mlacey@rpplace.org.