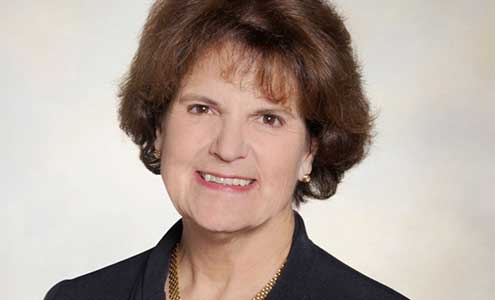 Roland Park Place's president, Terry Snyder, was featured on page 16 of the December 7-13, 2018 issue of the Baltimore Business Journal to provide a professional perspective on how businesses and organizations can better relate to and communicate with older adults. Read on…
"It is a well-known fact in the senior care profession that we are on the cusp of a major boom. Every day in the United States, an average of 10,000 people turn 65 years old and the number of people over the age of 60 will double by 2050, rising from 962 million in 2017 to 2.1 billion."
"In the past, while many older adults preferred to retire to a quiet life in the suburbs or along the coast, a remarkable number today are attracted to opportunities for vibrant experiences, such as those often found in a metropolitan setting. Urban living provides convenient access to a variety of appealing offerings in dining, visual and performing arts, fitness studios, education and great shopping. While Baltimore has many qualities that would attract the modern senior, including world-class health care and cultural and educational experiences, Charm City will become more charming if our business community addresses unconscious ageism and focus on providing inclusive opportunities for every member of our community."
"Business and civic leaders too often tend to ignore the needs of seniors. They do not recognize the economic impact these older adults have on the community. In reality, seniors are an economic advantage, not an economic drain."
"Studies show that cities that invest in more age-friendly practices see a significant return on investment in the local economy. For one, older adults are consumers with more disposable income. Many work well past the accepted age of retirement. Adults over 60 are twice as likely as millennials to start a new business, while others launch "encore-careers" as consultants and mentors."
"In fact, at Roland Park Place, Baltimore City's only accredited continuing care retirement community, many of our residents still maintain careers in a variety of professions, from teaching, to real estate development to research. Even more spend time volunteering and organizing for local nonprofit organizations. Giving older adults the opportunity and access to use their talents and skills to participate in the community is a benefit for everyone who lives there."
"Despite having the ability to make a valuable contribution to society, seniors often feel alienated by businesses, as they may use language and offer amenities that unconsciously perpetuate ageism. Simple shifts in language and action to focus on individual values create more equitable opportunities for older adults. LeadingAge, an association of not-for-profit organizations in the aging services industry, provides resources that help businesses and individuals be more mindful of the way that older adults are viewed. Businesses should consider the following when communicating messages to their customers:
Avoid stereotypes and generalizations — both in the negative and positive extremes — in language and images. (Example: The image of a 100-year-old running a marathon).
When describing individuals, use the noun before the adjective. (Example: person with a disability vs. disabled person).
Avoid language and images that equate youth with positive and old with negative. (Example: She's 70-years-young).
Embrace the entire spectrum of the lived experience through words and images and give resources so that no one feels alienated.
"To appeal to customers and residents of all generations, organizations of all types should take a critical look at the way that they communicate both internally and externally and be mindful to avoid stereotypes that perpetuate the notion that getting older is a negative experience. I encourage businesses to take an honest look within and ensure that what they are doing and saying is accessible for all."
"It is vital for our society to embrace all types of diversity and show the importance of all different types of voices and perspectives. By recognizing the valuable contributions of older adults on society and the economy and addressing unconscious ageism, businesses and organizations can make an impact on building communities where age is not a hindrance, but rather, a strength."
https://rolandparkplace.org/wp-content/uploads/2017/10/people-terry-snyder.jpg
300
495
Trisha Wiggins
https://rolandparkplace.org/wp-content/uploads/2017/10/logo.png
Trisha Wiggins
2019-02-06 20:26:37
2019-02-06 20:26:37
How Baltimore Can Become More Senior-Friendly